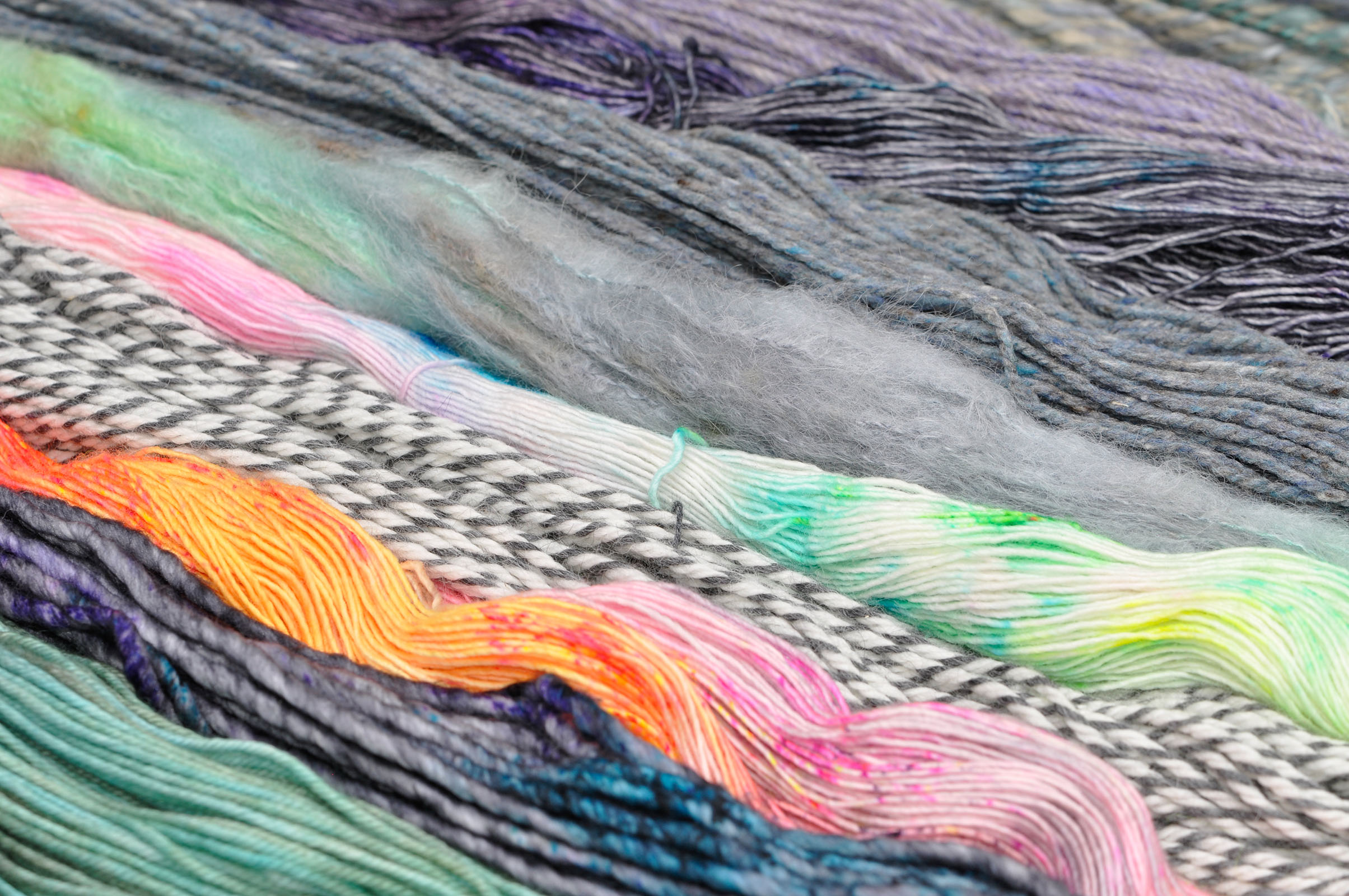 Exploring Colors and Textures
In this color and texture theory class we will explore how colors interact and how they can transform a pattern, so you can confidently pick the right colors for your future projects.
We will find out how colors are transformed through different textures (stockinette, garter, lace, cables, brioche, texture stitches, colorwork etc.) and which factors play a role when choosing the perfect colors for your project. We will talk about different dying styles, and learn to boldly combine different fibers and weights and how to create a perfect fade.
Samples of color- and texture-play will inspire you to create your own class projects!
What to bring: Small amounts of yarn in different colors, weights and fibres (your favorite colors and yarn you've never dared to use or known how to combine), circular needles or DPNs in an appropriate size for knitting a swatch (eg. fingering weight and US 4/3.5 mm, or worsted weight and US 7/4.5 mm). Bring along a pattern you want to choose colors for or yarn you want to find the right project for!